PROF. HARALD ØVERBY
NORWEGIAN UNIVERSITY OF SCIENCE AND TECHNOLOGY, NORWAY
Harald Øverby (born 1979) is a Professor at the Norwegian University of Science and Technology (NTNU). He received his M.Sc. in Computer Science in 2002, a B.Sc. in Economics in 2003, and a Ph.D. in Information and Communication Technology in 2005. Øverby has also studied law at the University of Oslo in Norway. His interests are in the areas of: Digital Economics, Business Models, Internet Law, Regulations and Governance, and Internet Architectures. He has published over 80 papers in international and national journals and conference, and participated in several research projects.
Speech title: A Brief History of Digital Antitrust
Abstract: This talk introduces digital antitrusts and how governmental interventions impacts the markets for ICT and digital services. We will revisit some of the most important legal decisions such as the IBM and Microsoft case. Today, both the EU and US have initiated lawsuits against the BigTech companies, including Facebook and Google. The historical evolution of digital antitrust may give us some indications of these upcoming lawsuits. The talk raises important issues in this respect, concerning innovation, pricing and the impact of governmental interventions in digital markets.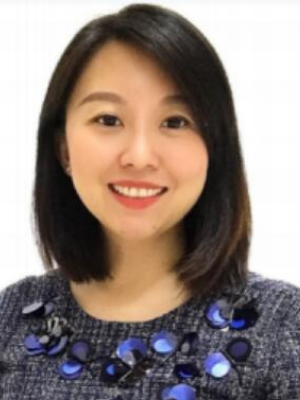 ASSOC. PROF. ANGELA LEE SIEW HOONG
SUNWAY UNIVERSITY, MALAYSIA
Professor Ts Dr Angela Lee Siew Hoong is the Head of Department Computing and Information Systems at the School of Engineering and Technology, Sunway University, Malaysia. She plans, builds, and launches data science and computing programs in the university. Her teaching and research interests cover healthcare analytics, social media analytics, predictive analytics, technology adoption and education technology. She has published extensively in top international conferences and journals. She also serves as editorial and reviewer for several international journal and conferences. She founded Sunway Analytics Society at Sunway University and SAS User group Malaysia. She is an Alibaba GET Global E-Commerce certified trainer. In her recent achievement, she won the Distinguish SAS Educator Award 2021 Asia Pacific at the SAS Global Forum.
Speech title: Artificial Intelligence Adoption in QSR Industry
Abstract:
The foodservice business is entering a new age as a result of COVID-19. Restaurants are embracing new technologies in order to handle online orders and curbside pickup, document compliance with capacity constraints and other safety standards, and smooth out staffing and supply-chain difficulties. According to the market analysis "Artificial Intelligence in Restaurant Sector Statistics" (Cummins, P. 2021), the restaurant industry can grow at a compound annual growth rate (CAGR) of up to 63.6 percent from 2019 to 2025. This is largely due to the fact that many Quick Service Restaurant (QSR) chains are already embracing or incorporating their business models by adopting the cutting-edge technologies such as artificial intelligence (AI) and machine learning into their operations. In this speech I will speak on the importances of AI in OSR industry, How AI enhanced QSR industry , the challenges faced and the use of many data science techniques in solving QSR business challenges.

Senior Lecturer DR. Amin Karami
UNIVERSITY OF East London (UEL), UK
Amin Karami is a Senior Lecturer in the Department of Computer Science and Digital Technologies, leads the MSc Big Data Technologies programme at UEL, and a Senior Big Data Scientist at Cambridge Spark UK. His research interests include Big Data Technologies, Computational Intelligence and Optimization techniques. His research profile includes 726+ citations, h-index: 12 and i10-index: 14 since 2014. He has carried out several international research collaborations, such as at the Uppsala University, University of Skövde Sweden and the Polytechnic University of Catalonia Spain, several internal and external grants, such as Erasmus+ fund, UEL Research Internship Scheme and the award by Fondazione Rosselli for AIC workshop at Turin Italy supported by projects TIN2013-47272- C2-2 and SGR-2014-881 from Barcelona, and several invited talks and presentations such as at Hangzhou Dianzi University China and IoT Technologies Conference (AIOTT) Hong Kong.
Speech title: How Big Data Analytics and Blockchain Complement Each Other?
Abstract: Big Data and Blockchain are the emerging technologies that are currently the key basis of competition and underpinning new waves of technologies for handling massive amount of data, new forms of data distribution, new secure transaction and data transformation for productivity growth and innovation in the Big Data era. To putting all together, Blockchain ensures data storage and privacy to increase the data integrity, whereas the Big Data Analytics ensures the data volume, velocity, and variety to deliver insightful decisions. The combination of these technologies is unbeatable.

This talk will discuss the current innovative contributions, developments and research ideas for the integration of Big Data Analytics and Blockchain.

Assoc. Prof. Vladimir Simovic
Australian University (AU), Kuwait
Dr Vladimir Simovic is Associate Professor in the Department of Marketing at the Australian University (AU), Kuwait, and researcher at AU Research Center. The areas of his professional interests are digital marketing, digital entrepreneurship, digital competencies, and information systems in business. He also holds a position of the Head of Digital Economy Department at the Institute of Economic Sciences in Belgrade, Serbia. He is the participant of European COST Action on Artificial intelligence in business with 15+ years of experience in research and teaching. He is the founder of several digital startups in Serbia as well as a think tank dedicated to innovative learning practices. He has been working for years as a consultant for digital startups.
Speech Title: Identification of Opportunities as the Component of Digital Entrepreneurial Competences of University Students: A Pilot Study in Kuwait and Serbia
Abstract: Ten higher education institutions [HEI] in Kuwait and around eighty in Serbia provide curriculums that combine entrepreneurial and IT courses. Their students graduate and enter the labor market in possession of some level of digital entrepreneurial competences [DEC]. The problem lies in the fact that there are no available tools and methodologies that would enable the assessment of the exact levels of DEC the students acquire during their formal education. This problem goes far beyond Kuwait and Serbia and is applicable to any other country in the world. This paper provides an overview of the research design which was applied on a sample of university students in Kuwait and Serbia to measure the levels of their digital entrepreneurial competences. The focus of the research was on the identification of opportunities as the first competence area of EmDigital framework for digital entrepreneurial competences.

Assoc. Prof. Hongyan Lin
Xiamen University of Technology, China
Assoc. Prof. Hongyan Lin has done visiting research at the University of Furtwangen, Germany and Oklahoma State University, USA. She has undertaken one general project of Fujian Provincial Social Science Foundation, one research project of Fujian Provincial Department of Education, two university-level research projects, and participated in many humanities and social science projects of the Ministry of Education and Fujian Provincial Social Science Foundation, as well as a number of horizontal research projects.
Speech Title: Analysis on the Influence of Ant Check Later on Shopping Willingness of Chinese College Students
Abstract: With the development of China's economy and the growth of people's consumption capability, the types of internet credit products have been continuously updated. The prevalence of internet credit products such as Ant check later, which has the function of buying this month and returning the next month, is an important factor to stimulate the development of credit services, and it partly solves the financial constraints of Chinese college students and makes their lives more convenient, so it is of great significance to explore the impact of Ant check later's on Chinese college students' shopping willingness. This article combines the UTAUT model to build a research model. Through online questionnaires and SPSS25.0, it found that PEU, PU, and PI have positive effects on Chinese college students' SW, PEU plays an mediated role in PU and PI on Chinese college students' SW, PR and PC have a negative impact on Chinese college students' SW.

Assoc. Prof. Bambang Leo Handoko
Bina Nusantara University, Indonesia
Associate Professor Bambang Leo Handoko, academics and practitioners in the field of Auditing. Experience as auditor in public accounting firm, internal auditor for corporations and auditor for securing vital objects of the National Police Headquarters. He is an expert in financial auditing, forensic accounting, information technology auditing and also e-business. He has had many international publications in reputable journals and proceedings with many citation and acknowledgement from international researchers. He had won a lot of research grant from institution and government. Currently work as Subject Content Coordinator Auditing in Accounting Department, Faculty of Economic and Communication, Bina Nusantara University of Indonesia. He also technical committee in many reputable journal publisher and earn Scopus hi Index.
Speech Title: The Impact of Big Data Analytics and Forensic Audit in Fraud Detection
Abstract: The number of cases of fraud, especially fraud in the preparation and publication of financial statements is increasing. Both in the international world and also in Indonesia. The number of cases that have occurred for several years have only been uncovered, resulting in large losses for users of financial statements and stakeholders. The industrial revolution 4.0 opens up new opportunities, with the existence of big data analytics and forensic audits, which are expected to increase professional skepticism of auditors to be more observant in detecting fraudulent financial reports. Our research is a quantitative study, we tested the hypothesis between the independent variable and the moderating variable on the dependent variable. The independent variables in our research are professional skepticism, and big data analytics, then the moderating variable is forensic accounting, and the dependent variable is financial statement fraud detection. The object of our research is the auditor in a public accounting firm. We used the structural equation modeling partial least square as our data analysis. The results of our study state that professional skepticism, big data analytics have a significant impact on financial statement fraud detection. Forensic accounting moderate both professional skepticism and big data analytics.